A view to
your next investment
The Investment
Minimum investment $5,000

Forecast income of average 8%+ pa cash return 

Bricks and mortar security

Return paid quarterly

Substantial tax deferrals

Developed at cost to optimise capital growth prospects

Forecast income plus conservative 2% capital growth 14.7% pa compound return (IRR) – means doubling your money over investment term

Proven management 

MIA / ASIC compliant

Clear exit structure
The Property
83 beautifully appointed rooms
8 level architecturally designed building
Executive rooms and presidential suite
Top floor conference centre, restaurant and bar
Global branding

Webinar testimonials
How your investment doubles
Investment explanatory videos
Register today FOR A
PRODUCT DISCLOSURE STATEMENT,  INDEPENDENT RESEARCH REPORT
or JOIN US FOR OUR FREE INVESTMENT INFORMATION WEBINAR
RAMADA SKYHOTEL • HERVEY BAY
Introducing
Ramada
SkyHotel
Ramada SkyHotel is stage two of an elegant integrated development in Hervey Bay. The development has 83 rooms including executive rooms and a presidential suite.
This eight level, architecturally designed building will be crowned by a top floor bar, restaurant, and multipurpose function centre. Ramada SkyHotel will take advantage of magnificent uninterrupted ocean views over the marina and out to the world heritage Fraser Island, including 360° vistas of the Hervey Bay area and hinterland.


As the architects for the current Ramada Hervey Bay we are excited to deliver the design for the new Ramada Sky Hotel, the final stage of this integrated development.
Orientated to take advantage of the existing resort pool and views to the Great Sandy Strait, we have designed a contemporary hotel building that not only expands guest amenity but completes the existing resort.
Aaron & Jodie Muller, MullArch Architects

Why investing just makes sense
The benefit of Ramada Hervey Bay's proven track record, combined with location and cost to build benefits, is why investing just makes sense.
Forecast 8% plus per annum cash return with tax advantages plus targeted capital growth
Fixed first year investment return
6-year trust term until final sale of asset
and distribution of targeted capital growth
Fraser Coast is one of the fastest growing areas in Australia
Ramada SkyHotel is a franchisee of the largest hotel group in the world – Wyndham Hotels & Resorts 


As the founder of Ramada Hervey Bay, I am confident, as you investigate the investment and in due course receive the PDS, the benefits and structuring of this investment targeting to optimise returns will become very apparent.
Timothy Wright, Founder

Bricks and mortar security
Proven track record of Stage 1 over the last 10 years at the already established Ramada Hervey Bay
Reduced cost due to existing infrastructure, thus optimising capital growth prospects
Benefit from the market access by the largest hotel group in the world
Hervey Bay is one of the fastest growth areas in Australia
Tourism boom on the Fraser Coast
Low interest rate environment to optimise cash returns
Supported by Fraser Coast Tourism
Location, location, location
Welcome to our backyard – Queensland's Fraser Coast. As the home of World Heritage listed natural gems, unique diving experiences, safe and secluded beaches, the number one place to watch humpback whales play, an extensive military history, and the world's largest sand island, K'gari (Fraser Island), the Fraser Coast continues to be one of Australia's most popular holiday destinations.
In 2019 the region welcomed 1.83 million visitors, who spent an estimated $535m, staying a total of 2,099,000 holiday visitor nights. On the domestic front, we saw growth in their length of stay and average spend compared to the three-year average for the region.
Demand is being driven by the Fraser Coast's growing popularity as a domestic overnight holiday destination for South-East Queenslanders. Approximately 70% of the State's 5 million population live within three to four hours' drive from the Fraser Coast.
Accommodation occupancy of 80 percent in the middle of a pandemic makes this a prime investment location.

Fraser Coast Tourism and Events
is strongly supportive of the building of Stage 2 of the Ramada complex in Hervey Bay to meet needed growth in quality accommodation in the Fraser Coast region.
The Fraser Coast has what the South-East Queenslanders want in a holiday destination – pristine open spaces, low-rise, uncrowded accommodation, and world class natural attractions.
The Fraser Coast is developing quickly as a tourism destination, proved by its sustained visitor growth since 2017. We are fortunate to be backed by an entrepreneurial council that understands the value of the tourism dollar. We also have the support of the State's peak tourism body in Tourism & Events Queensland. With the resources and the product, we are extremely confident of our future tourism track.
Martin Simons, General Manager,
Fraser Coast Tourism & Events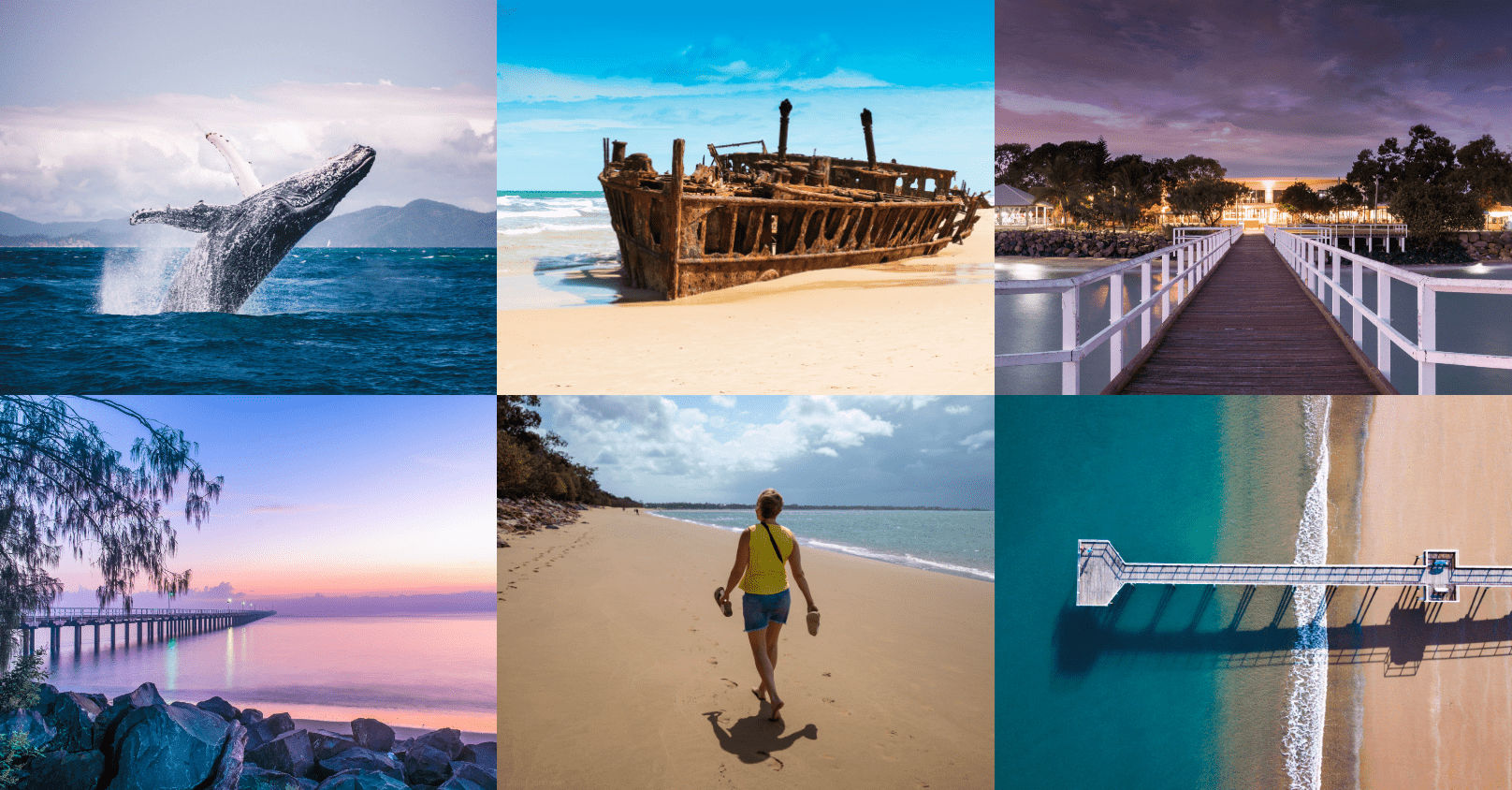 Register today FOR A
PRODUCT DISCLOSURE STATEMENT,  INDEPENDENT RESEARCH REPORT OR JOIN US FOR OUR FREE INVESTMENT INFORMATION WEBINAR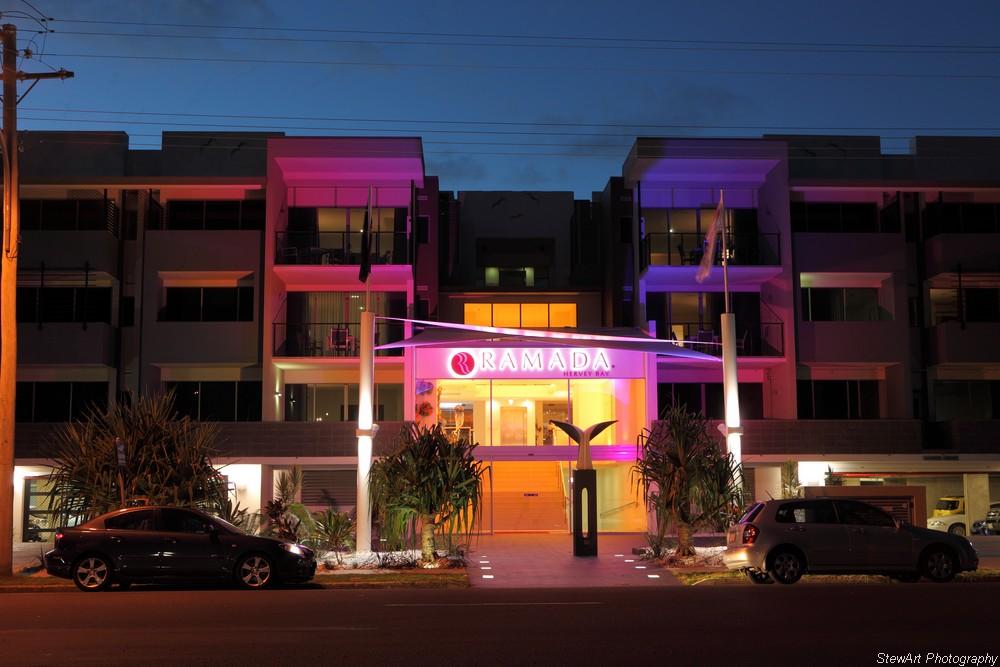 The bigger picture…
Building on 10 years of success
SkyHotel will form part of an already well-established and successful hotel complex – Ramada Hervey Bay.
Combining Skyhotel with Ramada Hervey Bay Stage 1 creates a very flexible property asset of apartments and hotel rooms with dining and function options (including the famous Smokey Joe's Restaurant and Bar), thus catering to a wide range of leisure, corporate, wedding and conference options ensuring high occupancy and rates throughout the year.


Ramada Hervey Bay is renowned as a leading hotel in Hervey Bay
The decision for Ramada SkyHotel as the second stage to be solely hotel rooms is evidence based. From our research we believe that Ramada SkyHotel with its roof top restaurant and bar will not only be a real winner for Ramada Hervey Bay but also Hervey Bay and the Fraser Coast. The expansive hotel room design plus unique conference, wedding and event facilities will be a real catalyst for the property, the likes of which are not in Hervey Bay.
Tony Barradale
Principal, H-One Hotel Consultants

91 rooms (suites and hotel rooms)
Smokey Joe's
Restaurant and Bar
Elegant reception and conference facilities
Averaging over 80% occupancy over 12 months
A sensational pool and hot spa
There are strategic investment cost advantages of building a stage 2 development:
Sharing many common facilities with Ramada Stage 1 such as pool, restaurant, reception and lobby
Many infrastructure services are already in place
Proven track record with Ramada Stage 1 already operating for over 10 years
Benefit from the market access by the largest hotel group in the world
Operational team are already in place
Strong relationships with travel companies and many repeat guests
Existing strategic relationship with Wyndham Hotel Group
SkyHotel will form part of an already well established, successful hotel, Ramada Hervey Bay. As a franchisee we look forward to the business and marketing strength of the world's largest hotel franchisor – Wyndham Hotels and Resorts, Inc.
Wyndham Hotels and Resorts based in the United States is the largest hotel franchisor in the world with over 9,000 locations worldwide and 20 hotel brands including deluxe hotels such as Wyndham Chancellor and Ramada.
As well as their own dedicated marketing as a franchisee member of the Wyndham family, the Ramada Hervey Bay SkyHotel will benefit from the strength of the Wyndham national and international marketing team. This includes the reach of their extensive online presence and direct access to the over 84 million participants in their rewards program, of which 4 million are in the Asia Pacific region.
Wyndham fast facts
20 brands
Wyndham's 20 iconic brands bring a diverse perspective to the travel experience
80+ countries
From big cities and small towns to beachfront resorts and highway hotels
9000 hotels
Wyndham will be there to welcome you wherever you go.



From our research global branding can add substantial value to a hotel.
The fundamentals of Hervey Bay for real estate investment are strong and with global branding the Ramada SkyHotel can be optimistic about the future.
Paul Broad, Broad Property Research